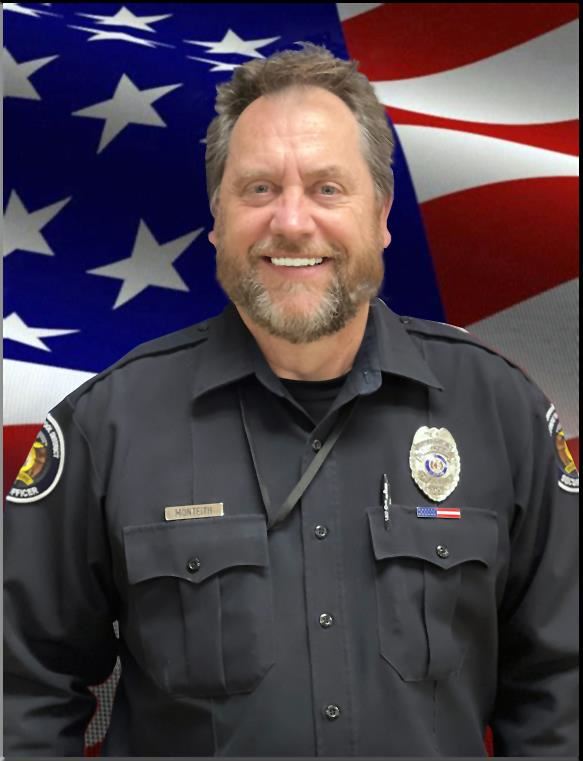 Phone: 314.415.8200
Email:
Degrees and Certifications:
Licensed St Louis Security Officer - Armed Medical Technician - Level One AED/CPR and First Aid Missouri Crisis Intervention Team
OFC RICK MONTEITH

In the early 1990s, Rick accepted his first security position, working as an overnight security guard for Burns International Security Services. In 2019, Rick signed on with Parkway Security as a School Safety Officer assigned to afternoon patrol. Although still assigned afternoon patrol, Rick is a true utility play for Team Security. He is always willing to jump in to help out, working whenever and whereever needed - day or night. Pre-COVID, Rick was a familiar face at Parkway extracurricular events, often working extra duty at basketball games, providing support along parade routes, or attending high school graduations. In addition to prior experience, Rick brings to Parkway his affable personality, a great work ethic and his lively sense of humor.

Anyone who knows Rick knows that he is a music aficionado. Most, though, do not know that Rick is a talented drummer, who played smoke-filled venues with The Springer Brothers Band. In Battle of the Bands, The Springer Brothers came in second in the song writing competition!

Rick's Personal Motto: Have Faith, Spirit and Discipline.